Adding a Google Blogger Blog
There are several paths to get to the blog setup.
When you first start OpenLiveWriter, you are prompted to add an account:
Click File - Options - Accounts:
Click Home - Account List - Add blog account
First choose the blog type: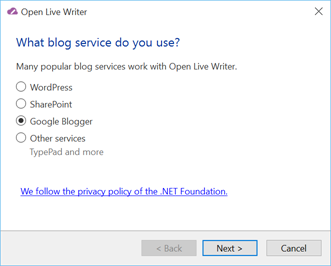 In this case Google Blogger
Click Next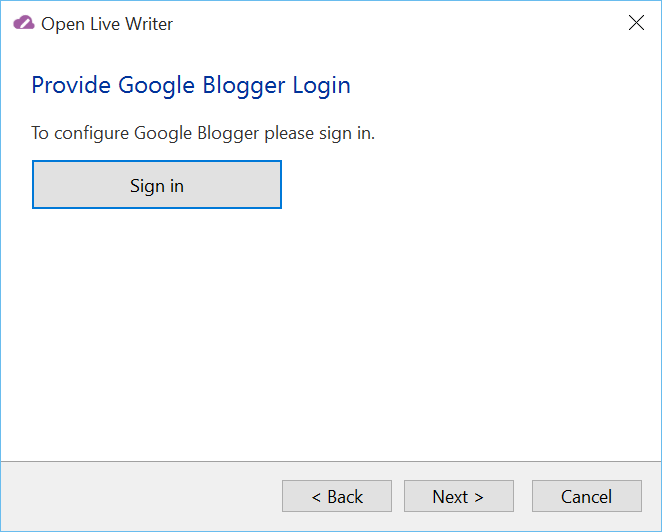 Login to Google Blogger with your usual username and password. A browser window will open to allow this. Accept the following by clicking allow: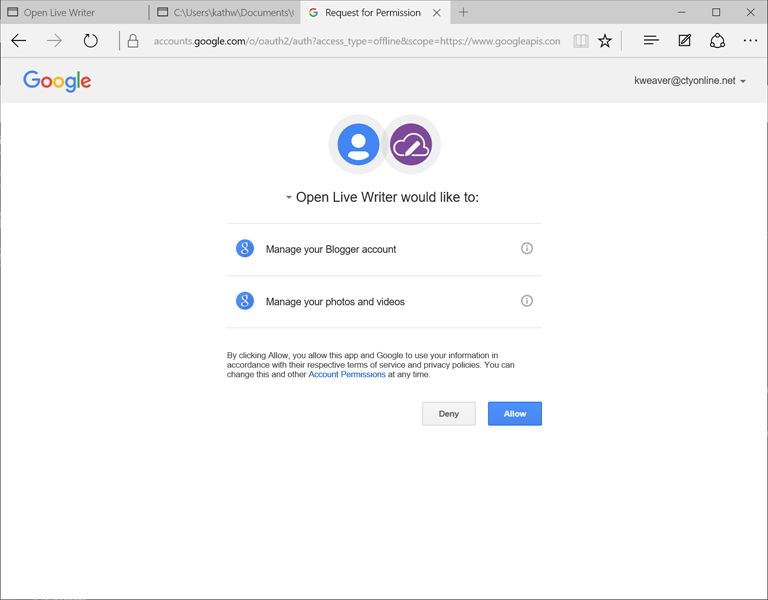 That browser window will close.
Open Live Writer will set up your blog, if you have multiple blogs, you will be able to select which one.
You will also be asked for a blog nickname, with a suggestion, before finishing
Click Finish and you are done.